6 ways to save money
REDUCE ENERGY COSTS: GROCERY AND CONVENIENCE STORE REFRIGERATION
GROCERY AND CONVENIENCE STORE REFRIGERATION TIPS AND RESOURCES
GROCERY STORE LIGHTING
Since grocery and convenience store lighting can account for 75% of the electricity usage in a grocery or convenience store, Polar Mechanical can help you find ways to improve lighting, which is key to saving money.
Some of the most effective and least costly ways to make grocery store lighting and convenience store lighting more efficient include:
1.) LIGHT BULB REPLACEMENT
Replace your old bulbs with LED (light-emitting diode) screw-in replacement bulbs.
LEDs have a longer life span, give off more light than fluorescent lights which in turn reduces cooling costs.
2.) LED REFRIGERATED CASE LIGHTING
When you replace your old refrigerated case lighting with LEDs you'll experience decreased heat emissions outside of the case, which will result in lower cooling costs.
3.) OCCUPANCY SENSORS
If your grocery or convenience store lighting remains on in an area where there is no (or only intermittent) usage, you're probably wasting money. By installing an occupancy sensor in these areas, you'll reduce energy usage!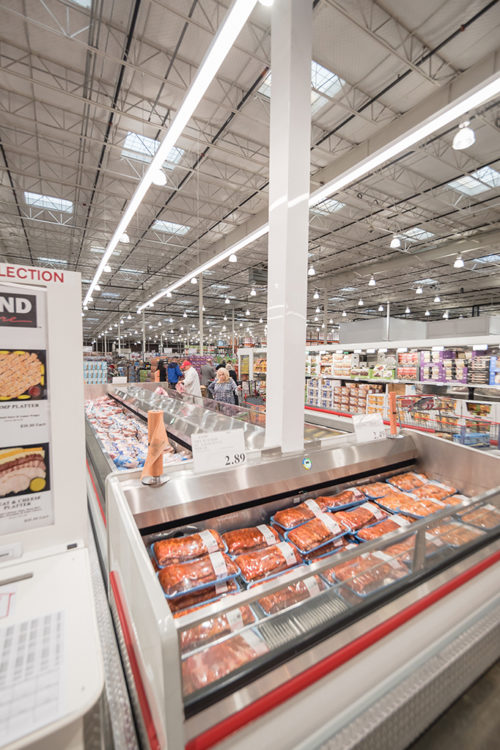 REFRIGERATION PRODUCTS
Because grocery and convenience store refrigeration represents 60% of energy consumption.
4.) REFRIGERATOR DOOR SEALS AND AUTOMATIC DOOR CLOSERS
When refrigerators experience repeated fluctuations in temperature this can lead to damaged food products and higher energy costs.
When refrigerator doors are closed and sealed properly this reduces leaks and saves energy.
5.) HEATING, VENTILATION, AND HVAC UNIT CONTROLS
EVCs update grocery staff on HVAC energy usage patterns, loads, and equipment health. DCV and EVCs manage ventilation energy loads according to building needs.
(ADEC): Advanced digital economizer controls. (DCV): Demand control ventilation. (EVC): Enhanced ventilation controls.
6.) ANTI-SWEAT HEATER CONTROLS
By installing an anti-sweat heater control, you help prevent the buildup of condensation.
Anti-sweat controls monitor the temperature and/or humidity in the store, running the heater only when there is a risk of condensation.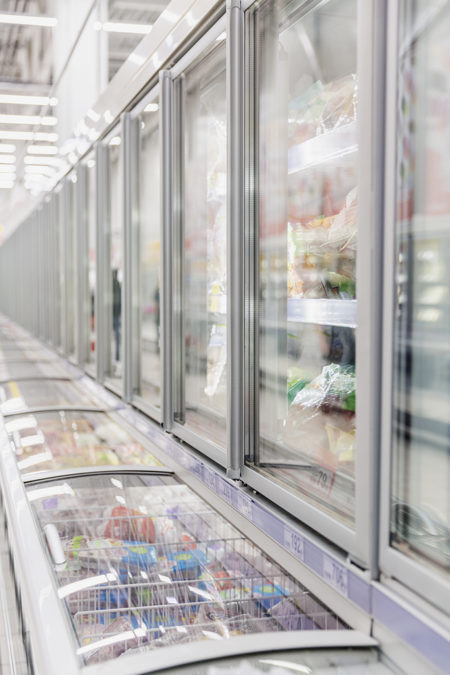 POLAR MECHANICAL CAN HELP YOU WITH YOUR GROCERY AND CONVENIENCE STORE REFRIGERATION NEEDS
Since commercial lighting retrofits can reduce lighting energy consumption in grocery and convenience stores by 30-50%, it's imperative to access your grocery and convenience store lighting. Lighting retrofits can lower storewide cooling energy loads by 10-20%.