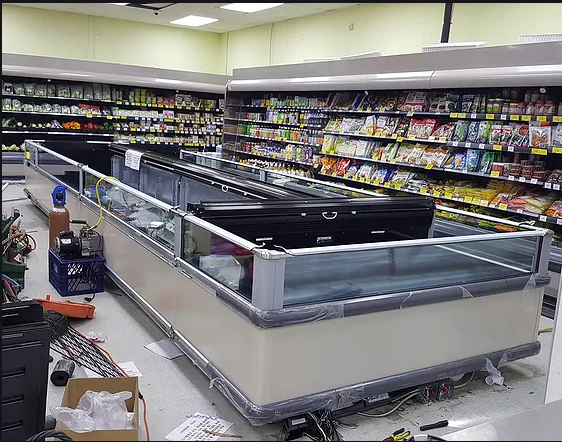 Polar Mechanical Inc. specializes in the installation and maintenance of Refrigeration/HVAC/EMS systems in the Supermarket Industry.
We also offer full maintenance services for Refrigeration and HVAC systems for various market chains throughout California, Nevada and Arizona.
Polar technicians are experienced all types of Refrigeration system installs and services including secondary cooling and C02 systems of various manufacturers.
Full turnkey installations and designs are also available for remodels and new Refrigeration/HVAC requests.
Polar teams also install and modify existing and new cooler/freezer boxes as well as Refrigerated showcases of all types and manufacturers.
In the last two years Polar technicians have retrofitted over 100 various Supermarket sites from R22 refrigerant to 407a and 449a.